Just a few of the practices currently using The Remy Class IV Laser System for enhanced patient care.
(click logos below to view DPM testimonials)
The Remy is a Class IV, 510K, FDA-Cleared Laser Capable of Treating Multiple Conditions, Paired with Innovative & Practical Design
When you invest in a laser for your practice…
Zuckerman Future Technologies believes it should meet three important criteria: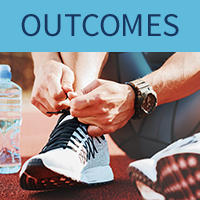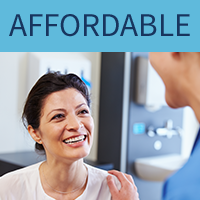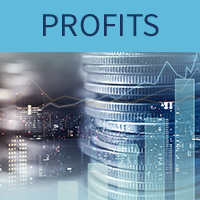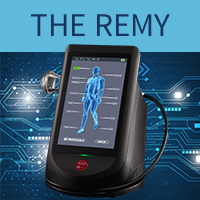 1. It should be effective & result in desired patient outcomes.
2. It should be affordable for the patient.
3. It should result in ROI quickly for your practice.
The Remy checks all of these boxes…
and so much more!
THE REMY HAS BEEN UPDGRADED.
The Remy has been recently updated to include an Android software interface.  This now allows for immediate software updates online.
An optional, robotic/unattended accessory is also now available!
The Remy Checks all the Boxes
Functions: Pain/Inflammation | Toenail Fungus | Surgery

510K, FDA-Clearance: Pain/Inflammation | Toenail Fungus | Surgery | Incision, Excision, Coagulation of Warts (no anesthetic needed)

Power: Low | Medium | High | 30w Peak

Handpieces: Lightweight | Change w/ Finger-Switch

Price: Under $16K | Equates to Faster ROI

Additional Features: Toenail Micro-Drilling Attachment

Distribution: Direct Manufacturer (no middle-man)

Training: Team Training & Ongoing Consultation with a Podiatrist

Added Value: Turnkey Marketing Tool Kit
Now Introducing the Newest Class IV Laser – Remy45
The NEW Remy45 provides a light-weight option for an incredibly powerful laser … 45 watts and less than 10lbs!
Remy45 comes with the same quality and customer service as the original Remy Laser, however, if you're looking for more power in a functional package – look no further.
Remy Laser Client Testimonials
Julie Siegerman, DPM
Drexel Hill, PA
Matthew Barkoff, DPM
New York, NY
Suzette Clements, DPM
Decatur, GA
Contact David Zuckerman, DPM
The Remy Laser is provided by Zuckerman Future Technologies – founded by David Zuckerman DPM.
Zuckerman Future Technologies strives to elevate the podiatric profession by offering products and services that allow physicians to treat their patients with elite care and innovative technologies.
---
David Zuckerman, DPM is a recognized leader in emerging technologies for the podiatric profession.  In addition to 34 years of podiatric clinical experience, he is the CEO and Founder of a number of highly successful medical businesses.
Nearly two decades ago, he was the first podiatrist to use the Dornier Epos Ultra (today's ESWT gold-standard) in the USA.  He developed a number of successful ESWT treatment techniques and protocols; resulting in the training of over 500 podiatrists. He also co-founded Excellence Shockwave Therapy.
In 2007, Dr. Zuckerman became involved in Class IV Laser Therapy High Energy Systems and quickly became a pioneer in developing and training advanced new treatment techniques and protocols for many applications from toenail fungus, surgery and therapy.
In 2016, Dr. Zuckerman helped bring micro-drilling technology to the United States for the podiatric industry.