The Remy Vet Laser Specifications
The Remy Vet Laser is an ideal option for pets and animals of all sizes for both immediate pain relief and various surgical procedures.
Treatment is painless.  In fact, even many surgical procedures don't even require an anesthetic.  The Remy Vet Laser offers a treatment solution that creates a soothing environment for pets and animals and results in less blood loss, swelling, and post-surgical infections.
Wavelength: 650 | 810 | 915 | 980
Peak Power: 30w
Operation Mode: Continuous Wave (CW) or Repeat Pulse
Pilot Beam: Red Diode Laser of 650nm
Display: 7″ True Color Touch Screen | 600 x 1024 resolution
Dimensions: 160 (w) x 180 (l) x 235 (h) mm
Weight: 4 lbs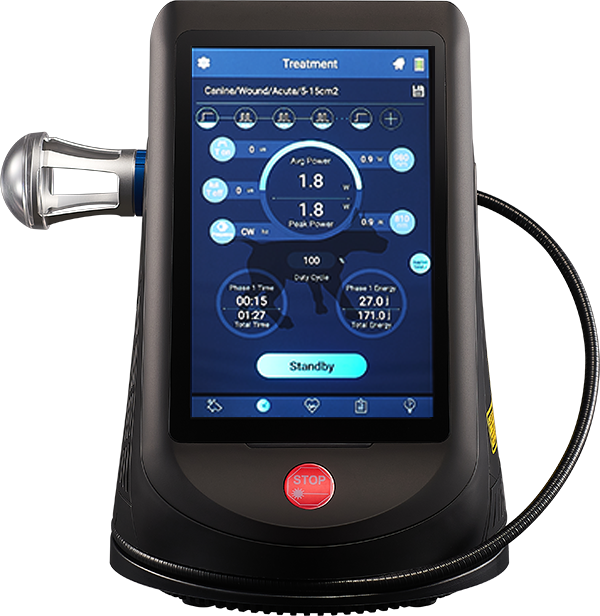 Your Complete Laser Kit Includes:
Laser control unit

Zoom therapy handpiece

7mm bio-stimulation head

Fiber holder and fiber tips
Safety goggles

Foot switch

Carrying case

Turnkey marketing tool kit